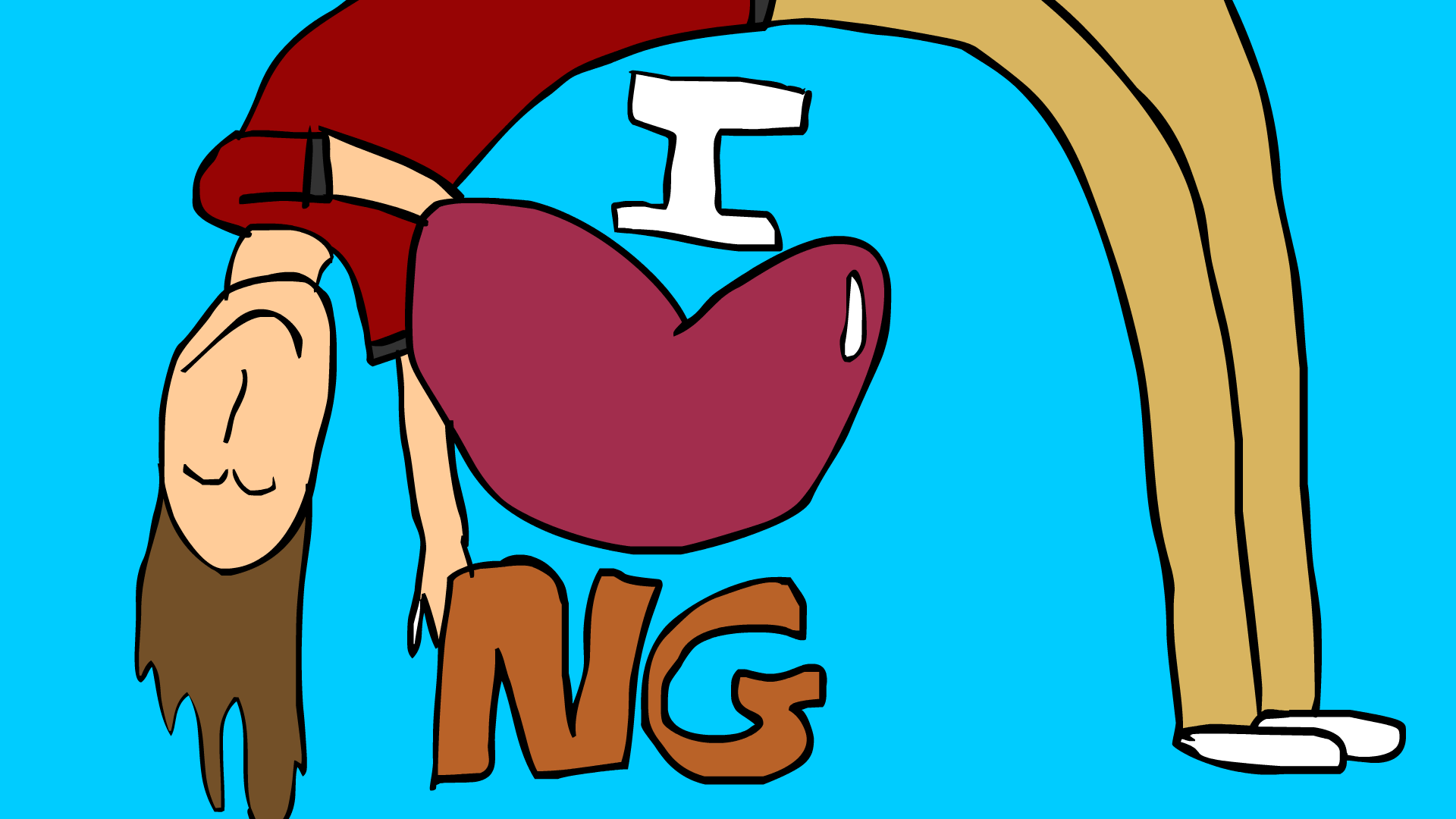 old shitty art I made expressing my love for Newgrounds
So today my Newgrounds account turned 10.  I was writing up a big post in a similar vein to my 5 year post, looking at all the stuff I made in that time and the life stuff that happened around it, but honestly?  It was tiring, and it just felt unnecessary.  I should be working on stuff instead of writing a bunch of nonsense at 7am, even if it's a special day.  Idk, maybe I'm just not in the right mindset right now.  It's great to look back and see how far I've come, but there's also a lot of stuff I don't remember, and most of the life stuff I DO remember is pretty shit and I kinda don't want to relive it right now, so instead, I'll just be glad that Newgrounds is still around and actually thriving for once thanks to tumblr's implosion, really brought a smile to my face seeing all this unfold.  Also all the porn has been a nice bonus I guess.
Maybe I will make that big news post with all the garbage I was writing down though, but right now isn't the right time I feel.  Maybe I should've started writing that post days ago like I planned to.  Oh well, here's to another 10 years!
...Fuck I'll be 33... But I'll also be a lot better off!!!!!
Also I forgot to mention it last time, but I released a new AU Reviews after 2 years, and it's the longest one yet, but I think it remains consistently entertaining throughout, so check it out if you want.
IDK what you'll see from me for the rest of the year, it's been hard to find the drive to actually work on things with being so exhausted from work and also having to deal with depression, but I'm close to finishing a 15 second cartoon and an EP, so I hope I can get those out at least.  I'm also working on a super secret thing I probably can't talk about and that's due on the 31st so we'll see how that goes.  I might talk about it in the new year if I'm feeling confident enough!!!!!!!!
And now I slumber.